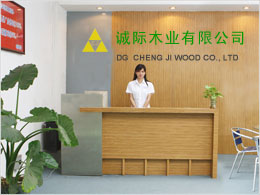 Cheng Ji Wood Co.,Ltd.was founded in the early nineties the twentieth century, is the most complete variety of veneer company, while operating a variety of high-grade wooden, and is committed to opening up even more difficult to find the veneer, to meet more multi-level needs, in recent years of successful experience and development, so we have accumulated more experience, began to develop thick veneer (E1 veneer) to meet the requirements of high-level renovation, and the sizes according to customer requirements processing. Because increasing the company's product quality and service quality, to win more and more domestic and foreign customers, the company in the peer to create a "bought goods to the Prudential International's slogan," which honors the company accumulated over the years. We always uphold the fine tradition of service to the customer would like to provide customers with quality and cheap products.
Our products come from the baptism of nature, bright colors, unique characteristics of the Shigenobu, quality, ethical provider. Welcome friends, we will warm for you, and bring our greetings and best wishes!   Cheng Ji Wood Co.,Ltd is specialized in supplying various kinds of raw veneers from all over the world. The thickness of the veneer is 0.6mm.
We can supply the following species: SILK OAK,SANTOS,PEAR WOOD,BIRD EYE MAPLE,ASH,CHERRY,MAPLE,WALNUT,WENGE,LACEWOOD,APPLE WOOD,POLOUGE,TIGER WOOD,MAHOGANY,LARCH,MACASSAR EBONY,LIMBA,PADAUK,INDIAN ROSEWOOD,FEGURED EUCAL Y0TUS,FIGURED BOSSE,FIGURED SYCAMORE,FIGURED MOVINGUI,FIGURED ANEGRE,OLIVE BURL,ELM BURL,MAPLE BURL,WALNUT BURL,ASH BURL,LARCH BURL,BIRCH BURL,RED WOOD BURL,MADRONA BURL,MAHOGANY POMELE,MACORE POMELE,MAPLE POMELE,MAHOGANY CROTCH,CEREJEIRA CROTCH,WALNUT CROTCH,OKUMEN CROTCH and dyed veneers and so on.
We also process the veneer according to our clients' request.Like distinctive specification,pemium decoration panel. We have a large quantity of veneers in stock.And trust me, we're your faithful veneer supplier.